SAIKI INTERNATIONAL ARCHERY LAND

Archery Range

0829-72-0437OPEN 9:00 to 18:00Mail to us
Archery is an outdoor sport for people of all ages and capabilities.
Even children as young as 4 can experience the joy of archery at our establishment.
With prior reservation, we also offer an option to enjoy a BBQ lunch in the forest after shooting.
If you've ever thought about getting into archery we offer an amazing place to start. All are welcome, from fresh novices to experienced professionals. Saiki Archery Land was established in 1972. From there it has gained a storied history, which explains why so many people come to visit – even if only for sightseeing.

We have highly trained staff to see to it that you enjoy your experience from start to finish. Several of our instructors have taken part in the 2012 London Olympic Games and we continually strive to raise young archers with ambitions to be the best in the country and to represent Japan in international competitions. Visiting us can be an eyeopener into the intricacies of archery at both introductory and expert levels.

For foreign visitors to Japan, there couldn't be a better place for connecting with the traditional Japanese use of the bow as both a mental tool and recreational instrument.
We can even provide additional Japanese cultural experiences such as: tea making and flower arranging (please inquire beforehand if you are interested in these activities). A visit to the range is a must if you want a memorable experience in Japan!
ARCHERY FEES
All rental equipment is included in the course fees.
Beginners start at 3 meters for the sake of safety and ease. As you gain confidence in your skill you can challenge yourself to progressively farther distances.
Visiting pro archers can use a handicap system when competing against their beginner friends, giving everyone the chance to demonstrate their skills and enjoy friendly competition.
If you require instructions and training in English, we ask that you make a reservation beforehand.
FREE TIME
Adults - 4500 yen University Student - 4000 yen High school students and younger - 3500 yen
We offer both an Olympic-style shooting range and a natural field course for public use. The shooting range caters to all skill levels and features targets with adjustable distances. The natural field course contains 12 targets set along a walking path throughout the nearby woods and hills. Fees cover instructions, equipment, and access to both areas. Beginners are able to experience the natural field course, however lessons with the instructors on the close-distance target training range will be necessary beforehand. Training takes 40 - 60 minutes and the natural field course takes about 60 - 90 minutes depending on group size. Generally customers who select this course can expect to spend at least 2 hours at Archery Land. However, you're welcome to shoot for as long or as much as you'd like!
THE TARGET RANGE

You can try the Olympic-style shooting range.

You aim at targets on level ground. The target distance is adjustable depending on the archer's skill level. The shooting range offers cover and can be enjoyed year-round. Small children, wheelchair users, and other physically challenged individuals can also take part in this.

NATURAL FIELD RANGE

The most comprehensive field archery course in the Chugoku and Shikoku area.

YThe natural field course is approximately 1 km in length, winding through the nearby forest and hills. Targets are scattered throughout the course at various angles and distances.
Challenging the field course alone is no problem, however customers often say that the forest is better experienced with a group of friends, coworkers, or family.
You could not find a better place in Japan to enjoy archery and short distance trekking while listening to all the sounds of the forest, from babbling brooks to tweeting birds. You've got to try this!
ARCHERY EXPERIENCE (1 hour)

Adults - 2500 yen University Student - 2000 yen High school students and younger - 1800 yen

An experience catered to new archers. Instructors will help you select suitable rental bows and arrows, so you can enjoy the sport without too much hassle or stress.
At this range even young children and those who consider themselves athletically-disinclined can easily enjoy scoring plenty of bullseyes.   You can earnestly enjoy the sport of archery under safe conditions with just the right level of  individually-catered challenge.

FREE TIME and BBQ Course

Adults - 6000 yen University Student - 5500 yen High school students and younger - 4800 yen

Reservation is required for this course.
This course includes the free-time shooting course. After completing the natural field course, you will get to enjoy a BBQ in the woods. This includes a selection of pork, beef, rice balls, and various vegetables.
Please note:
・It is limited only to those who are participating in archery. There is no BBQ-only course available.
・BYO food and drinks are also allowed.
・The BBQ meat and veggie selection can be adjusted depending on budget or needs. Please inquire at time of reservation.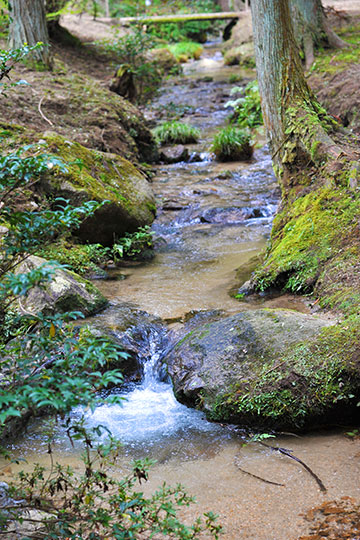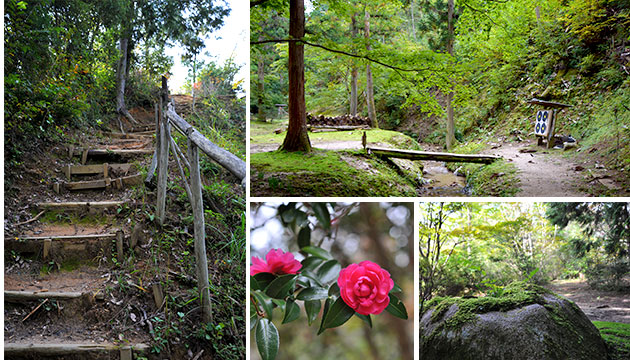 RANGE THROUGH THE FOREST
As we all know, nature soothes the soul. The natural sounds, colors, scents, and aromas revive the mind and relax the body.
Our customers often say that while enjoying the archery they serendipitously find themselves bewitched by the sounds of the forest - the soft wind, meandering streams, the colors and scents of the plants - as they make their way through our field course. Many of our more urbanite customers say that archery has helped them recapture a more primal appreciation of the woods. In this way, our natural archery experience has allowed them to shake off some of the hustle-and-bustle stress that comes with urban and professional life. Unsurprisingly, this is the very reason that archery has been used recreationally and as a martial art in Japan for hundreds of years.
SUMMARY OF FACILITIES
NAME

SAIKI INTERNATIONAL ARCHERY LAND

ADDRESS

500 Tsuta Hatsukaichi Hiroshima 738-0222 JAPAN

CONTACT

Phone:+81-829-72-0437 Fax:+81-829-72-0782

E-Mail

Japanese:
English:archeryland.english@gmail.com

OPEN

7 days week
Spring/Summer/Fall: 9:00 to 18:00
Winter: Monday - Friday:9:00 - 18:00
Saturday/Sunday: 8:00 - 17:00
Closed on Jan 1st, 2nd, 3rd

PARKING

Parking lot that holds 50 cars

ACCESS

Get off the Sanyo Express Way at the Hatsukaichi Inter-change. Then go towards the Miyauchi Intersection along Route 2. It will take you about 20 minutes along Prefecture Road 30 before you arrive.